In Memory
Jeannie Cheever (Willey) VIEW PROFILE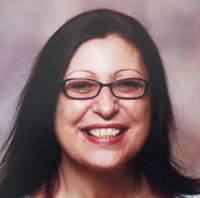 Obituary for Jeannie Marie Willey
Jeannie Marie Willey, 59 of Bourbonnais passed away Friday June 1, 2018 at Citadel Care Center in the company of loved ones. She was born in Fairmont, MN to Louise Larson. Jeannie worked as a collections officer in banking for several years. She loved listening to music, playing games on her computer, watching and feeding the birds, especially Cardinals and Hummingbirds. She loved talking to and about her grandchildren. She always lived life her way and enjoyed herself. Jeannie is survived by a son, Jeremy Cheever of Souix Falls SD and a daughter, Erica Cheever of Austin TX. 3 sisters Pam Maxwell, Patricia Busse ( Raymond) from Wells, MN, Kristi Chrisman (Michael) of Zion IL. 2 brothers Timothy Schultze of Ceylon, MN James Korte (Diane) of Welcome, MN. Jeannie's grandchildren are Ethan, Evan, Jeremy Jr. and Kiyana. She was also survived by many loving nieces, nephews and many friends. Jeannie was preceeded in death by her mother Louise Korte, her grandparents Henry and Olive Larson, and a cousin Michael Larson, A private Celebration of Jeannie's Life was on Sunday, June 3 for her Family.
http://www.jensenmemorialchapel.com/obituaries/Jeannie-Willey-2/#!/Obituary
Click here to see Jeannie's last Profile entry.