In Memory
Laura Jaqua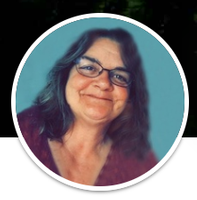 Memorial services for Laura E. Jaqua, 59, of Coon Rapids, MN, formerly of Fairmont, MN, will be 1:00 p.m. Sunday, August 19, 2018, at the First Congregational United Church of Christ in Fairmont with burial held at Lakeside Cemetery in Fairmont. Visitation will be 5:00 p.m. to 7:00 p.m. Saturday, August 18, 2018, at the Lakeview Funeral Home in Fairmont. Laura passed away unexpectedly on Wednesday, August 8, 2018, at her home in Coon Rapids, MN. The Lakeview Funeral Home and Cremation Service of Fairmont is assisting the family with arrangements.
Laura Ellen Jaqua was born on January 30, 1959, in Los Angeles, CA, the daughter of Ronald and Georgia (Crooker) Jaqua. As a young girl, the family moved back to Fairmont, MN. She received her diploma from Fairmont High School where she was a very good athlete.
Laura was united in marriage to Garry Ottomoeller. Together they raised two children, Tara and Cole.
Laura worked for 3M in Fairmont and was also self-employed for many years. She was currently working for Graco Manufacturing in Anoka, MN, where her co-workers enjoyed her larger than life personality.
Laura's family and friends were the center of her life and she shared a deep love for each of them. She had a wonderful sense of humor and her generous and outgoing personality touched the lives of many people. Laura was a wonderful cook and looked forward to preparing the Thanksgiving meal each year. She loved the outdoors, walking nature trails and tubing down the river with her grandchildren. Her special treat was having donuts with her grandsons. She looked forward to watching the fireworks with her mother on the Fourth of July. Laura was an avid sports fan and enjoyed cheering on the Minnesota Vikings, Twins and Gophers. She will be greatly missed by those who loved her and called her a friend.
Left to cherish Laura's memory are her children, Tara Ottomoeller of Coon Rapids, MN, and Cole (Ashley) Ottomoeller of Staples, MN; grandchildren, Garrison, Madison, Kyler and Kadin; mother, Georgia Malo of Fairmont, MN; brother, Jay Jaqua of Danube, MN; sister, Susan Jaqua of St. Paul, MN; special friend, Randy Trana of Staples, MN; as well as many other extended family and friends.
Laura was preceded in death by her father, Ronald Jaqua and her step-father, Richard Malo.
In lieu of flowers the family requests memorials be left in Laura's name to the Starfish Outreach Fund c/o First Congregational UCC, 319 Downtown Plaza, Fairmont, MN, 56031; or the American Red Cross.