In Memory
Alan Wakey VIEW PROFILE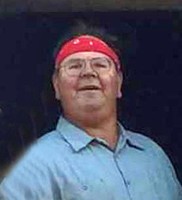 Alan Wayne Wakey
January 31, 1959 - October 26, 2015
Biography
Services for Alan W. Wakey, 56, of Fairmont, MN, will be 10:30 a.m. Friday, October 30, 2015, at the United Methodist Church in Fairmont, MN. Burial will be following the service in the Fairview Memorial Park Cemetery in Fairmont. Visitation will be 4:00 p.m. to 8:00 p.m. Thursday, October 29, 2015, at the Lakeview Funeral Home in Fairmont and will continue one hour prior to the time of service at the church. Alan went to be with his Lord and master on Monday morning, October 26, 2015, at the St. Mary's Hospital in Rochester, MN. The Lakeview Funeral Home and Cremation Service of Fairmont is assisting the family with arrangements.
Alan Wayne Wakey, or "Uncle Al" as he became known, was born on January 31, 1959, in Fairmont, MN, the son of Willard and Irene (Pope) Wakey. He grew up in the Fairmont area and attended school in Fairmont, later graduating from Fairmont High School where he enjoyed playing football and wrestling. Following his graduation, Al attended Mankato State University where he obtained his Bachelor's Degree in Chemistry. He then worked for a short time in Jordan, MN, where he worked as a Chemist at Wendt Labs. Al would then move back to Fairmont to take care of his aging parents.
Upon his return to Fairmont, Al worked at the Flying Goose Campground with Vinney Wilken and later worked with Laurel and Virginia Holcomb on the farm for close to 5 years. He then began his employment with Crop Production Services of East Chain where he was currently employed.
Al's life mission was helping people and he found great joy in being able to provide help to those in need. In his early years, Al worked his way up through the ranks of the Boy Scouts, earning the Eagle Scout Award. He would be honored by being nominated and accepted to the Order of the Arrow with a Vigil Honor which is given to those who show an unusual alertness to the needs of others. The scouts gave him an opportunity to help those in scouts, taking them on camping trips to Camp Cuyuna and the Boundary Waters. With time, Al began his life as a young adult and when his parents were in need of someone to help take care of them; Al was up to the challenge and without hesitation, quit his job to be with them. Family was super important to "Uncle Al". He cherished any opportunity to watch his nieces and nephews when they were young and was always a phone call away when they needed help with chemistry, calculus, or any other homework that needed to be done. Al had a wonderful sense of humor and joy for life. He loved the outdoors and looked forward to days spent out on the pontoon touring the lakes or casting a line in the water. His true passion in life was his horses. As a young kid, he would leave with his brothers early in the morning with lanterns to tour Martin County and often times wouldn't return home until their lanterns were needed to again show them the way. This love of horses continued into adulthood as he was one of the original members of the Fairmont Saddle Club and he looked forward to weekend trail rides throughout the area. From his passion for horses, Al self-taught himself the art of blacksmithing and took care of shoeing his horses. Al loved talking with people and helping them with their problems, often relying on the bible as the guide in helping people through tough times. Al's zest for life and his kind and caring ways will be greatly missed by those that loved him and were blessed to have him as a friend.
Left to cherish his memory and carry on his helpful ways is his brother, Tom Wakey and his wife, Avis of Northrop, MN, and their children, Angie Clark and her husband Perry, and their son, Perry Jr., Erin Wakey, Holly Wakey, and Monica Pavich and her children, Lincoln and Charlie; sister, Julie Wakey of Dallas, TX; brother, Phil Wakey and his wife, Brenda of East Chain, MN, and their children, LeAnn Wakey, Scott Wakey and his wife, Heree and their daughter, Aliya, Amanda Wakey and fiancé, Austin Morris; brother, Don Wake and his family of Oakhurst, CA; and brother Reg Wakey and family of Sioux Falls, SD; as well as many other extended family and friends.
Al was preceded in death by his parents, Willard and Irene Wakey and a brother, Rodney Wakey.
Al touched many lives both in and out of the Fairmont area, may his memory last forever.
Click here to see Alan's last Profile entry.